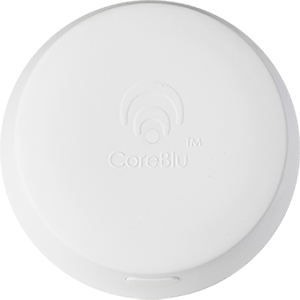 Introduction
The CoreBlu line is a series of advanced Bluetooth Low Energy 5.x beacon devices using multi standard beacon technology.
The CoreBlu-X3 is specially conceived for advanced business solutions using location based and indoor navigation based applications. It features an ultra-low power consumption and long battery life.
The CoreBlu-X3 can be easily mounted on various surfaces and uses commercially available replaceable large capacity battery. The CoreBlu-X3 comes with a downloadable SDK with an extensive library for easy integration into a wide range of location based and indoor navigation based applications. It also includes a wide range tools facilitating optimal setup, installation and health-checks.
1.
Battery Life is calculated at 25 degrees Centigrade and 0 dbm transmit power.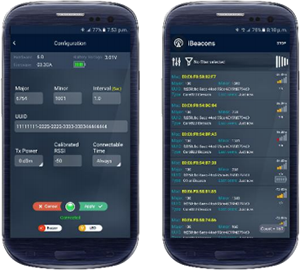 Configuration App
With the CoreBlu Beacon Manager App you can scan for nearby configurable CoreBlu beacons, display their battery status, view their settings and make modifications to those settings. Configuration of beacons are password protected with a four (4) digit user settable PIN.
As an added safety feature, the beacons can only be configured with in a period of 15 minutes after installing the batteries or can be manually triggered into configuration mode by pressing the reset button on the Tag. However, this time duration can be increased through the settings to up to 3 weeks or forever.
Application Areas
Indoor localization
Indoor navigation
Location based services
Asset & logistics tracking